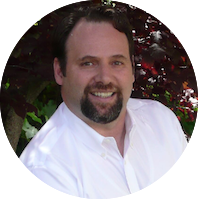 Marketing & Advertising Expert
I'm Andy King and I will help take your business to the next level!
Contact Information
Andy's Bio
Andy often says, "You don't know what you don't know and you don't even know that you don't know it!" His passion is revealing unknowns and bringing them out into the open—small shifts lead to great results. As a response to 30 years of marketing research and working with companies, he has written Stop Selling Used Shoes Out of a VW Bus: The Foundational vs. Transactional Marketing Paradox.
Andy's branding and marketing methodology enables him when speaking to organizations to:
Teach individuals to identify and avoid

 

Red Herring's
Help his audience understand the most important aspects to marketing
Explain why consumers buy and when sales are lost–why
Lastly, Andy shows how and why 140 years of research should be the basis of all marketing efforts
Andy is the CEO of Pinpoint Marketing. In addition to speaking, he assists his clients in marketing their businesses through the development of strategic marketing efforts that generate consistent revenue growth. 
What makes Andy so unique is that he knows how to eliminate the systemic gap of a business's inside reality with the consumer's outside perception. Once this gap has been eliminated, the companies he works with often double or triple revenues.
Andy works and lives in Houston, Texas area with his wife and four children. He enjoys most outdoor activities and sports. He considers one of his greatest achievements to be the jumping off of the Stratosphere (855 feet high) in Las Vegas—a significant achievement, considering that he is deathly afraid of heights.
"I have nothing but good things to say about Pinpoint Marketing Solutions, I have really enjoyed working with Andy. He is a very personable guy who understands the ins and outs of small businesses marketing. He always goes the extra mile to make sure I have what I need, and I can often find him doing more than expected, just to help me out. I have seen my business grow thanks to the services he provides. Many calls from new customers come from people who have read our great online reviews from our previous clients, and people are able to find my business quickly because it is showing up more prominently in their google searches. If you are looking for help with online marketing for your small business, I would 100% recommend giving Andy a call today!"
"Our company has worked with Andy King and Pinpoint Marketing for quite a while now. I met Andy at a networking meeting and was very impressed with his knowledge of marketing and no-nonsense approach to helping businesses significantly improve their positioning. Although I had worked with other marketing firms before, the results were never clear or trackable and just didn't seem to work. With Andy and his team at Pinpoint Marketing, their work is (and continues to be) outstanding for our business. I would recommend Pinpoint Marketing and Andy King to anyone looking to improve their marketing position and sales. And, I would also recommend reading his new book, "Stop Selling Used Shoes Out of a VW Bus!" which is very insightful."
Head Office
13700 Veterans Memorial Dr., Suite #412 Houston, TX 77014