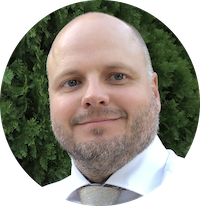 Dallas Whitney Executive Manager of Southerland Industries
We are commercial general contractors specializing in tenant improvements and retail and office buildouts.
Contact Information
Dallas's Bio
Dallas earned a bachelor's degree in Business and Entrepreneurship from Mount Royal University. He has always believed in being diversified, as that helps one to have greater understanding of people and projects. He has worked in many fields ranging from insurance to professional sports. Dallas was also owner of a franchise in the food and beverage industry.
Dallas' career in construction started as a field laborer for a prestigious home builder in Calgary, Alberta, Canada. He was promoted to site superintendent and oversaw the construction of homes valued anywhere from $600,000 to over $2 million. His goal was always to turn houses over with zero deficiencies, a goal that he still aims for in his commercial endeavors today.
Dallas has been married for 17 years to his high school sweetheart. Together they share 2 wonderful children. Dallas enjoys spending time with his family, especially in the outdoors. He was pleased to have the opportunity to bring his family to Texas where he spent 5 years growing up in his formative years.
"I have had the pleasure of working with Southerland Industries Inc. on five tenant buildout projects at our 3 building office complex at Centre at Cypress Creek. We are a class "B+" suburban office building of 220,000 square feet located at Chasewood Park Drive and the Tomball Parkway (SH 249). These tenant buildouts ranged from 3,941 square feet to a full floor buildout of 19,831 square feet. Southerland Industries was professional, easy to work with, was adaptive when required, and delivered great results, on time and on budget. Southerland Industries remains my "go to" contractor at our buildings. "
Head Office
17100 Huffmeister Rd suite 102 ▪ Cypress ▪ TX ▪ 77429