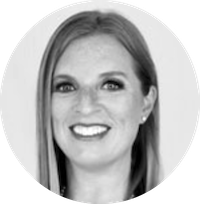 Promotional Products Expert
Embroidery - Screen Printing - Engraving ...and everything in between
Contact Information
Tara's Bio
Tara Daley started Design Works in 2002. Having graduated from Texas A&M University with a BS in Animal Science and an MS in Microbiology, Tara has broad knowledge of many different industries.

Tara has strong communication skills, attention to detail, creativity, and tenacity, and her well-rounded, diverse background makes her an invaluable resource and partner to the clients she serves. She has spent nearly two decades dedicated to quality customer service, and believes that everyone's time and money is important.

Tara is excited to share her knowledge of managing all aspects of marketing and sales. From the largest to the smallest, each and every client can feel confident that they will receive her best efforts in quality, price and customer service. She takes great pride in working hard to earn her clients' trust. Passionate about her clients' needs, she strives to become a true partner rather than a vendor.
Cases of Printed T-Shirts
Number of Kilometers Rowed
"Working with Design Works has been a breath of fresh air! Tara has been timely, precise with her work, professional and kind. Between orders for my family décor to business pieces, she has knocked it out of the park. I look forward to working with her in the near future!"
"We have used Design Works for over 10 years for our swim team shirts, meet shirts, special awards, and more! We always receive compliments from our members and visiting teams on the great feel and quality of the shirts Design Works uses. The design process has always been simple and easy, with quick delivery time on products. It's great to have a local and dependable source for all of our team needs!"
Head Office
3 Moonseed Place
The Woodlands, TX 77381